I'm linking up once again with the fabulous Tara for:
I was "pinspired" way back in March thanks to Stephanie at: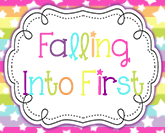 mini-chart stand
that caught my eye (and it seems like everyone else's too... it is genius!) and I knew I needed one! I planned on making it a summer project and that's just what happened this past weekend! Click the link above for her amazing directions. I could repeat them, but she did a stellar job explaining the pieces and the process so I'll send ya there to learn from the master!
Your supplies needed: (again, go check out her blog for exact sizes and names of these thingers)
I found all the piping at Home Depot. They even had the 1/2 inch pipes pre cut into smaller sections. I did have to ask someone to cut them even smaller, but they agreed kindly and I even ended up with a little extra still (which I turned into something else).
I used this tape from Office Depot. It's call "Expressions." It's like a washi tape- really thin which made it nice to work with and super easy to move around. I loved how bright it turned out.
I did the tape vertically like Stephanie suggested. It took 4 pieces per pipe. Because my tape is translucent, you still can see some of the printing on the tubes, but it doesn't really bother me.
Then you simply screw and push the other pieces on and...
Viola! Probably one of the easiest Made It's I've done yet!
I then wanted to make page covers for the different mini charts I've made for my classroom so far (and for future ones). I made one for each major subject I teach and then an "others" one. I printed off some of my Words their Way Sort Mini-Charts to test this bad boy out!
One thing I learned (and I should have looked more carefully at Stephanie's post and pictures): Make sure you get book rings that are larger than an inch. I got the inch thinking it would be fine, but it is a little tight. I have larger rings at school that I'll actually use, but just keep that in mind. :)
I had that extra piece of pvc piping, so I wrapped it and threaded a ribbon through it. Again, I need larger rings, but I plan on hanging all my mini-charts that I'm not using on this rod near my small group table. I bought a large command hook that I'll use to stick it to the wall . (I didn't want to waste the strips now so I'm just using a thumbtack)
I was reflecting for next year already and kept coming back to the importance of creating a positive learning environment. And because I believe the importance of a structured and supportive classroom environment where students are learning not only academic skills but also social skills, I thought I about starting a weekly series (and even try to make it into a link-up... if people actually wanted to).
So my last "Made It" (including all the buttons for it) is my new (and first ever) series titled:
The first Tuesday is TOMORROW and with a focus of:
I'll be sharing some tips on how modeling has helped tame behaviors in my room as well as a resource or two to help you! Best of all, I'm hoping people will either comment and share their insight or better yet, blog and link up so that we can all gain some great tips before the next school year creeps up on us. If you'd like to join in, I'll be posting a question of the week to help you focus in and prepare to share! This week's question:
Grab my new buttons and link up tomorrow (or any day of the week- it'll be open until the next Tuesday) or simply check it out and reflect on the idea!